ONE WEEK DINING ROOM MAKEOVER 
Spring Break Transformation
Can you imagine coming home from vacation to have your home transformed like your very own HGTV special? Well, our clients do. Follow along as I show you how we updated this dining room in one week.
One of the perks of using our design firm is that we do remarkable change in a very short amount of time. And the best part is, we do it all while you're away. You and your loved ones don't have to endure the hardship of construction taking over your home. You return home from vacation rested & tan to a beautiful new home.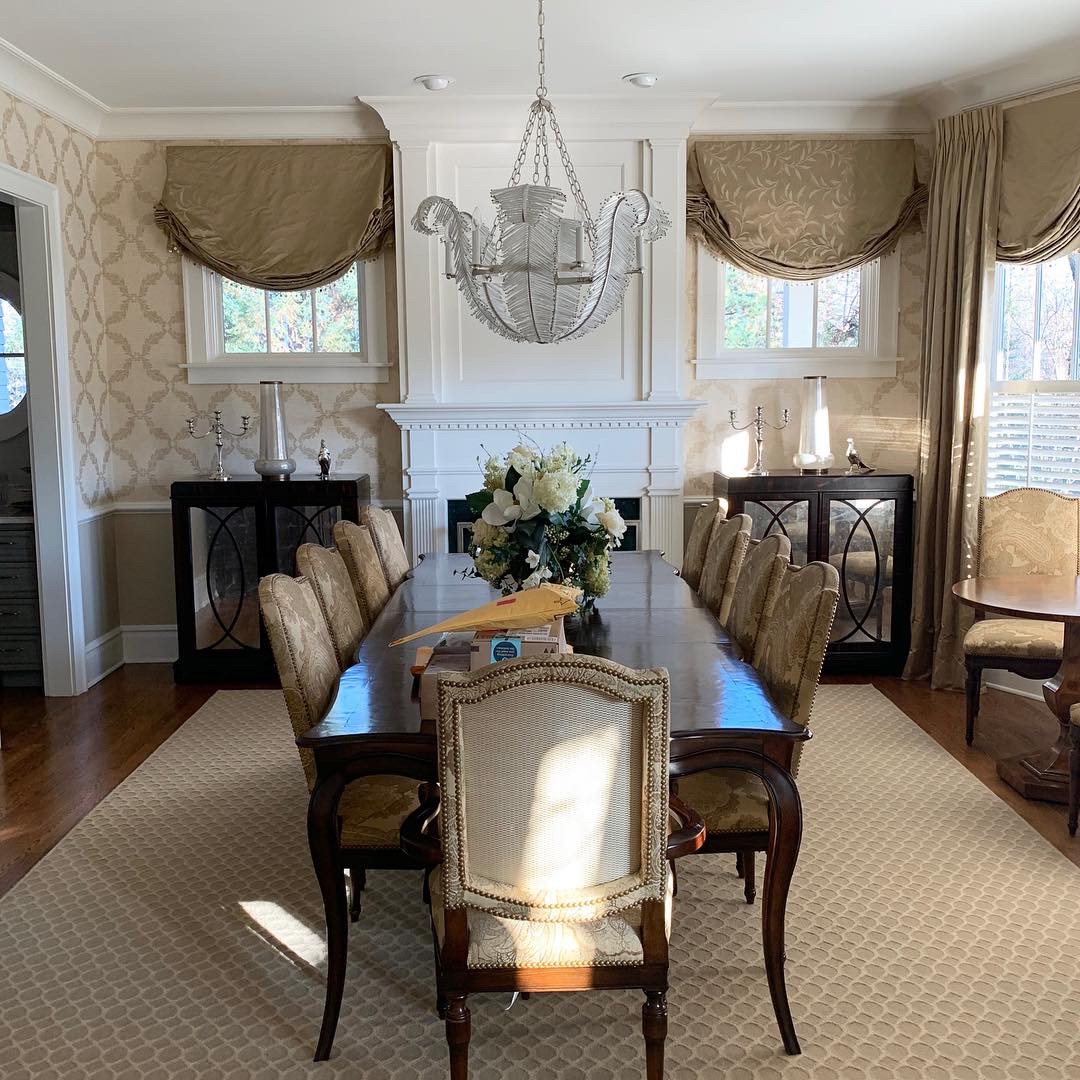 The biggest impact you can make is large surface area changes. For example painting is one of the easiest changes that immediately transform a room. I have used KR Ritchie Decorating for years for all our painting and wallpaper needs. If you're local just ask for Kevin & make sure to tell him I sent you. Another way to make significant changes to your homes overall aesthetic is by updating the color of your hardwood floors. This may sound more daunting, but it is not with the help from our team. We have movers place all your furnishings in our storage. Sanding begins and within 48 hours, your stain sample that you selected has been turned into reality.
Because our clients wood floors were white oak (red oak turns pink with the exact same stain color, so know which type of hardwood you have) we were able to use Bona Natural Seal which gave the floors a Scandinavian-style feel and finished with a matte sealant. Despite having been around for some time, matte floors are the latest in on-trend flooring (an answer to the high-gloss, almost lacquered floors of the past few decades). "Matte" refers to the sheen level of the protective finish, which can technically be used as the last step on any type of floor. A white or gray floor, or one that has a natural unfinished feel to the wood—these all tend to work best with a matte finish. On the opposite end of the spectrum, I am seeing a higher sheen starting to emerge these days, a trend to look out for.
Pros: Matte floors look "natural," and a matte finish will show off the grain of the wood, not the finish.
Cons: This is not a good solution for lower-quality or banged up floors that you want to cover up.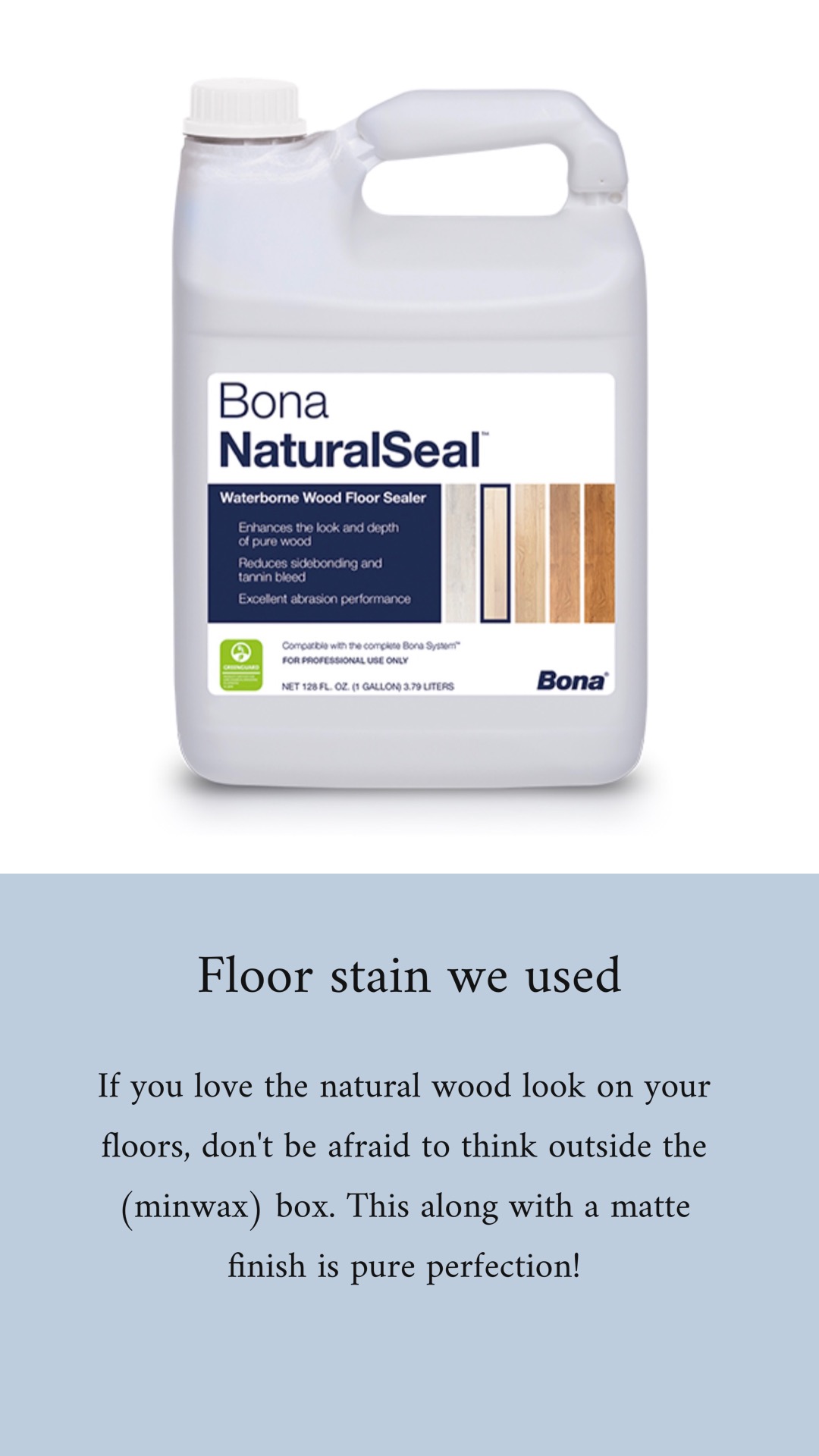 Last the wallpaper was removed and the drapery was taken down. The light fixture was replaced with a stunning chandelier from Circa Lighting. New grasscloth wallpaper from Serena & Lily provided much needed texture and color into the space. Once the stained floors had cured, a modern blue and silver area rug from Carlson's was laid. Two bar carts from 610 Home were staged flanking the fireplace.  We added two of my favorite Regina Andrew lamps with french cords to offer layered lighting. A round marble dining room table with a brass pedestal base was centered in the room with custom slip-covered chairs with castors. Finally, an acrylic mirror was hung to complete the contemporary feel of this room.
Almost all furnishings are available to purchase at 610 Home. Please email [email protected] to inquire.
Xo – Steph